Mikrokal Calcite R & D
---
Mikrokal doesn't take its competitive power only from the amount and quality of its calcite reserves. It also believes that R&D, innovation, technology enhancement and creativity take precedence over it. To this end, it attaches importance to technical staff and equipment.
In the pilot plant established within R&D, it constantly carries out activities with vertical and horizontal mills. It also runs research projects supported by TÜBİTAK.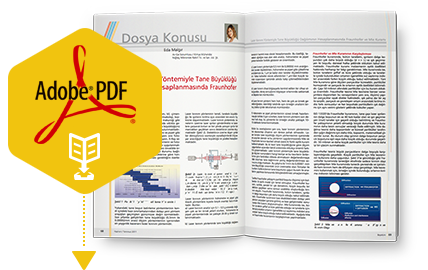 About Laser Diffraction Method
For Detailed Information About Quality PleaseClick!