Mikrokal Calcite Quality
---
Total quality management where all of our laborers and staff participate actively and the constant development of all activities are our main policy. To this end, we aim to reach a sustainable quality level and to ensure customer satisfaction. Our sense of quality also covers sensitivity to environment problems and worker's health and safety. In our establishments, we apply ISO 9001:2008 Quality Management System, ISO 14001:2004 Environment Management System and OHSAS 18001:2007 Labor Health Safety Management System.
In quality control, necessary controls are made by experienced laboratory staff in all processes from raw material input to product delivery. Analysis findings are registered and statistical quality control processes are carried out. Besides product and process controls, every input integrated with products are controlled in certain periods of time. At the same time, we take proof bar from our products being prepared to be delivered and keep them.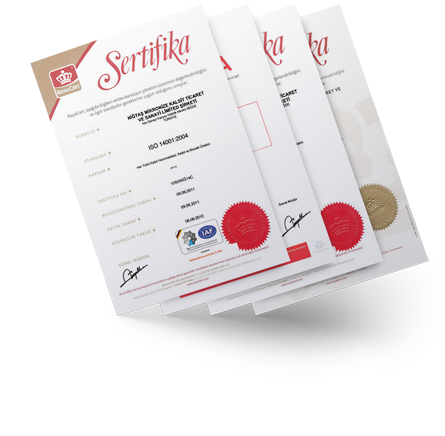 ---
Certificate and TSE Documents
For Detailed Information About Our Laboratories PleaseClick!