Mikrokal Calcite Production Facilities
---
In production, the calcite raw material extracted from the quarries integrated with the plants and whose purity, whiteness and calcium carbonate percentage are very high. These qualities of the raw material are always checked with lab analyses. Raw material selection is made according to the needs of different sectors.
The products have a broad spectrum ranging from calcite raw material to float stones, granules, calcites ground at micronized and nanometric levels and surface activated (coated) calcites. As the calcite mineral is used in different industrial products, a technical support is provided to the customers in product selection which will meet their needs in the processes in the most correct way. In this respect, we're always in cooperation with our customers. Production plants have been equipped with modern machines related to screening, primary and secondary crushing, grinding, separation and surface activation with ball and vertical mills. In order for production systems to be developed by new technologies, there are constant and organized investments.
Processes are controlled by two labs, one of which belongs to the production unit and the other to the quality control and research and development unit. These labs have been equipped with high technology devices including laser diffraction.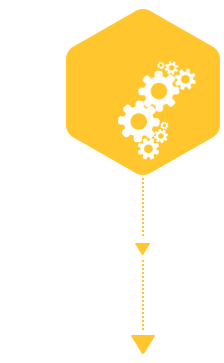 For Detailed Information About Calcite Please Click!